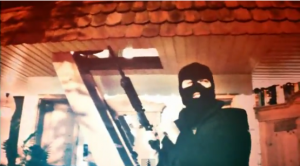 by Terry Cutler
Members of the scattered cyber-rebel group Anonymous' allegedly wormed their way into the Federal Trade Commission's Bureau of Consumer Protection (FTC) on February 17, hacking into and defacing various sites using the FTC as a host.
The "antisec" group defaced and posted its log, and on the log are user account names, encrypted passwords and database running in the FTC server, and the contents of two of the tables include the contents of a table with the account names, e-mail addresses, and hashed passwords of what appears to be the users of the server's installations of Drupal and WordPress (http://pastebin.com/2qfEqS1p).
Here is a part of the anonymous message.
"Guess what? We're back for round 2. Well, with the doomsday clock ticking down on Internet freedom, Antisec has leapt into action. Again. Holy déjà vu hack Batman! Expect us yet?"
This was the second attack on the agency's website in less than a month.
The FTC were quick to confirm it had been hacked.
"The Bureau of Consumer Protection's Business Center website and the partnership site NCPW run by the Federal Trade Commission were hacked earlier today," FTC spokesperson Cecelia Prewett said in an official statement on the FTC Facebook page.  "The FTC takes these malicious acts seriously. The sites have been taken down and will be brought back up when we're satisfied that any vulnerability has been addressed." (https://www.facebook.com/federaltradecommission/posts/385701938113336)
Anonymous have launched protests against the controversial Anti-Counterfeiting Trade Agreement (ACTA). Earlier in the year, hackers from Antisec hacked Megaupload and Stratfor. That attack was a part of protest against censorship (SOPA/PIPA/ACTA)
The log post also came with a warning.
"If ACTA is signed by all participating negotiating countries, you can rest assured that Antisec will bring mega-uber-awesome war that rain torrential hellfire down on all enemies of free speech, privacy and internet freedom," the group writes.