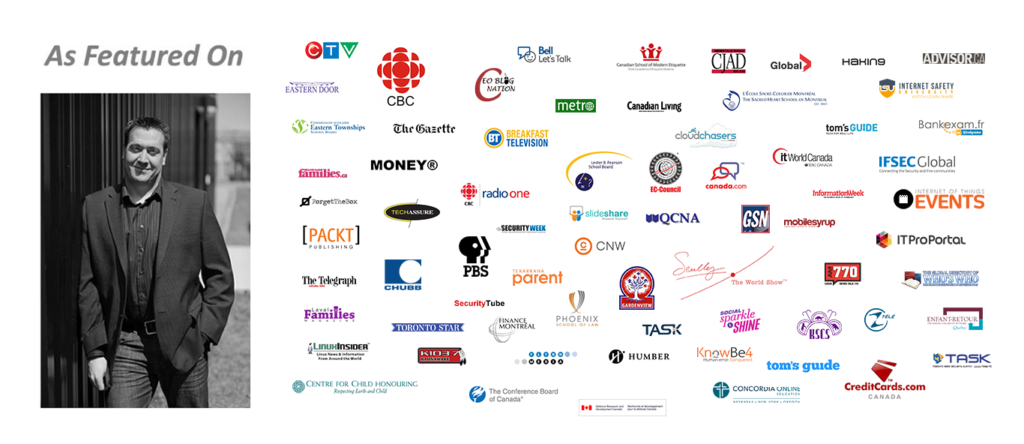 Meet Terry
I'm Terry Cutler, the creator of Internet Safety University, which is a system that's been used to help defend corporations and individuals from cyber threats. I'm a government cleared cybersecurity expert (a Certified Ethical Hacker), and the founder of Cyology Labs, a cyber defense firm in Montréal, Canada.
I'm also a frequent contributor to National & Global media reportage about cyber-crime, spying, security failures, internet scams, and the real social network dangers that families and individuals face every day.
I was named #1 to IFSEC Global's Top 20 Most Influential People in Cybersecurity for 2018 and again in 2019. I was also awarded the 2017 Cybersecurity Educator of the year award. The 2017 Cybersecurity Excellence Awards recognize companies, products, and individuals that demonstrate excellence, innovation, and leadership in information security.

INSIDER SECRETS FROM AN ETHICAL HACKER ON INTERNET SAFETY
A complete and effective online learning program to keep up with the rapidly changing digital landscape
My course introduces you to the dark side of the internet that many of our children are experiencing while online and connecting through social media sites. I'll show you how to Google yourself, search out fake profiles, recognize changes in the behaviors of family members, how to block objectionable material, create unbreakable passwords, encouraging us all to assume a mindset toward Internet safety.