Hire Terry Cutler Cybersecurity Expert and Keynote Speaker
Don't Wait Till It's Too Late ! Download Fraudster App Now on Apple and Android !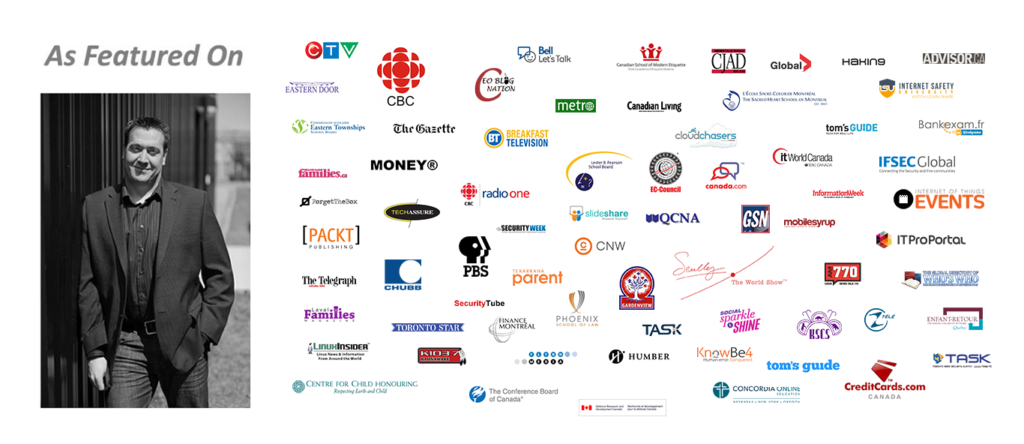 Meet Terry
Terry Cutler is the CEO of Cyology Labs and the author of the #1 Amazon Best Selling book "Insider Secrets to Internet Safety: Advice from a Professional Hacker". As an international award-winning cybersecurity expert and a Government cleared Ethical Hacker. In addition to this, Terry is known for his top-level consulting services. Moreover, he is also famous for extensive coaching products, numerous TV appearances, and live public speaking events.
For more than 20 years, he's advised some of Canada's largest companies on internal and external security penetration prevention and remedies. Additionally, As an educator, Terry's effective online comprehensive learning program, Internet Safety University (www.InternetSafetyUniversity.com). As a result, This attracted more than 32,000 students from 150 countries. Developed in 2013, ISU focuses on cyber-crime. ISU also concentrates on Spying, security failures, internet scams, and social networking dangers that families and individuals face every day.
In 2017, Terry was humbled after being awarded the 2017 Cybersecurity Educator of the year award. He followed that by being named to IFSEC Global's Top 20 Most Influential People in Cybersecurity for 2018, 2019 and 2020, and then, in the same year, named to the CISO Platform Global TOP 100 List.

INSIDER SECRETS FROM AN ETHICAL HACKER ON INTERNET SAFETY
A complete and effective online learning program to keep up with the rapidly changing digital landscape
My course introduces you to the dark side of the internet that many of our children are experiencing while online and connecting through social media sites. I'll show you how to Google yourself, search out fake profiles, recognize changes in the behaviours of family members. How to block objectionable material, create unbreakable passwords, encouraging us all to assume a mindset toward Internet safety.