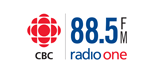 Got a chance to talk with CBC radio about the rise of smartphone thefts, the data that's on the devices, and how to protect it.
Click here to Listen
cbc_radio_phone_theft_feb_15_2012
is4profits.com says, Because greater functionality is built-in, smartphones can do things much more quickly than their standard mobile phone and PDA precursors.
Keeping you organised – smartphone handsets can function as personal organisers, with electronic diaries, contact lists, and automatic reminders.
Flexible working – as with a PDA, you can use your smartphone to take notes, review and edit your appointments, contacts and documents, all while you're on the move.
Information at your fingertips – more and more services are being made available on smartphones, from access to maps, satnav and directions to television transmissions with news coverage or weather reports to traffic information and scheduling alerts – which means your business can always stay one step ahead of what's going on.

VP of Cybersecurity
at
SIRCO
I'm
Terry Cutler
, the creator of
Insider Secrets from an Ethical Hacker on Internet Safety
…That's a system that's been used to help defend corporations and individuals from cyber threats. 
I'm a government cleared cybersecurity expert (a Certified Ethical Hacker), and the Vice-President of Cyber at
SIRCO
, an investigations and protections firm in Montréal, Canada. 
I'm also a frequent contributor to
National & Global media reportage
about cyber-crime, spying, security failures, internet scams, and the real social network dangers that families and individuals face every day.