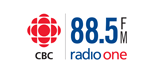 Police round up credit card fraud ring in Montreal
Police in Quebec have arrested 45 people and seized more than 12,000 counterfeit bank cards in raids on an international fraud ring that cloned cards and pilfered cash from victims' accounts.
"We believe that we've put an end to a significant operation that was in operation here in the province," said Supt. Guy Pilon of the RCMP.
"Internationally, it is a reality that is obviously evident in all countries today. The advent of the technology creates opportunity for the public, but also for criminal organizations that want to defraud individuals."
Estimated to be worth 100 million dollars, the operation stems from Montreal to Malaysia. We also hear from security expert Terry Cutler.
more at http://www.cbc.ca/news/canada/montreal/story/2012/05/09/international-fraud-ring-montreal.html

VP of Cybersecurity
at
SIRCO
I'm
Terry Cutler
, the creator of
Insider Secrets from an Ethical Hacker on Internet Safety
…That's a system that's been used to help defend corporations and individuals from cyber threats. 
I'm a government cleared cybersecurity expert (a Certified Ethical Hacker), and the Vice-President of Cyber at
SIRCO
, an investigations and protections firm in Montréal, Canada. 
I'm also a frequent contributor to
National & Global media reportage
about cyber-crime, spying, security failures, internet scams, and the real social network dangers that families and individuals face every day.