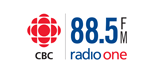 FORMULA 1: The global group of computer hackers known as Anonymous on Tuesday threw its support behind Quebec students protesting hikes in tuition fees by threatening to disrupt the Montreal Grand Prix.
Anonymous targets F1
Listeners suggest ways to counter the hackers from setting up a tip line to organizing volunteers to accompany Formula One visitors. We also talk to cyber specialist Terry Cutler.
http://www.cbc.ca/video/#/Radio/Local_Shows/Quebec/Radio_Noon_Montreal/1366094971/ID=2241111382