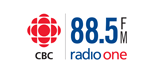 FORMULA 1: The global group of computer hackers known as Anonymous on Tuesday threw its support behind Quebec students protesting hikes in tuition fees by threatening to disrupt the Montreal Grand Prix.
Anonymous targets F1
Listeners suggest ways to counter the hackers from setting up a tip line to organizing volunteers to accompany Formula One visitors. We also talk to cyber specialist Terry Cutler.
http://www.cbc.ca/video/#/Radio/Local_Shows/Quebec/Radio_Noon_Montreal/1366094971/ID=2241111382

VP of Cybersecurity
at
SIRCO
I'm
Terry Cutler
, the creator of
Insider Secrets from an Ethical Hacker on Internet Safety
…That's a system that's been used to help defend corporations and individuals from cyber threats. 
I'm a government cleared cybersecurity expert (a Certified Ethical Hacker), and the Vice-President of Cyber at
SIRCO
, an investigations and protections firm in Montréal, Canada. 
I'm also a frequent contributor to
National & Global media reportage
about cyber-crime, spying, security failures, internet scams, and the real social network dangers that families and individuals face every day.