In an era where social media and texting plays an integral role in the lives of most teenagers, a slew of security concerns and dangers arise. Terry Cutler showed parents and children how to protect themselves in an increasingly online world during a presentation in Kahnawake last Thursday night. Kahnawake Shakotiia'takehnhas Community Services (KSCS) organized the event, focused on social media and cell phone protection. "You have to think before you post," said Cutler, who works as an "ethical hacker" and cybersecurity expert.
The presentation touched upon issues such as cyberbullying, online safety and preventive measures against hacking through demonstrations and an interactive question period for the roughly 25 people in attendance. A key component to preventing and addressing the dangers of the Internet is for parents to build trust with their children and to set boundaries when it comes to social media. Parents can best protect their children by learning how to use social media and technology for themselves. "It comes down to trust and open dialogue at home," said Cutler. It is also crucial that parents talk to their children about cyberbullying. This is when hurtful or cruel information targets someone through technology but Cutler says that many kids are afraid to speak up. Online bullying is detrimental and often complex.
"Kids just keep it bottled up and they don't tell the parents,"said Cutler. "How are parents supposed to know? They don't know the online world." Cutler informed members of the community how to protect themselves in the online world from bullying, hackers and stalkers. A large part of prevention is tailoring current habits; individuals who share confidential information do not realize they are often putting themselves at risk. "If they just check in anywhere (a Facebook feature) then stalkers can know where they are and just show up," said Cutler. This applies especially to teenagers, who are often the target of stalkers due to social networking. Checking into locations or divulging confidential personal information on websites like Ask.fm, Facebook and Twitter could endanger the person posting. "I try to show both sides of the coin. There is a dark side if you post too much information," said Cutler. This is not the first time that Cutler has visited Kahnawake to give a presentation on Internet safety to parents. Since 2005, he has worked as a cybersecurity expert to protect businesses, families and individuals from falling victim to hackers by breaking into their computers before someone else does. "I found out there's a course called the certified ethical hacker that uses the same techniques at the bad guys do to break in, but for good," said Cutler. The ethical hacker is devoted to giving conferences in hopes of teaching parents and children how to properly navigate the troubles that come with technology. "Those same techniques we use against companies can be used against individuals," said Cutler.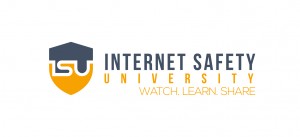 "I figured it might be time to package these things to teach parents." Cutler spearheads conferences for various Quebec school boards to help children understand
the dangers of the online world. For those who could not attend but would like to learn more, Cutler offers tips, tricks and more information through free online video tutorials. The Course on Internet Safety is currently a single video that outlines the content and online protection that Cutler addresses in his line of work and through presentations. The course will include four videos that cover the basics and Cutler is designing a more detailed course for a low cost in the near future. "They can do this at home whenever they want," said Cutler. For more information, visit www.InternetSafetyUniversity.com.
Article written by:
KALINA LAFRAMBOISE
THE EASTERN DOOR
See original newspaper version Workshop aimed at staying safe and secure on the web published oct 31 2015