Hello and thank you for your willingness to help and join The Missing Children's Network in their fundraising efforts for the #GivingTuesday #KeepMeSafe campaign for the month of November.
November 28th, marks Giving Tuesday and all around the world people will come together to celebrate generosity and make an impact in their respective communities. Once again, the Missing Children's Network will be a part of this global movement and we are looking to raise $15,000 to provide 3,000 children with the tools needed to stay safe both on and offline.
Thanks Pina
I was honored when Pina Arcamone, Executive Director asked me to be one of the special Ambassadors for this campaign. Since I already have an Online training program called Internet Safety University with over 16,000 students enrolled to help keep families and business safe online, it only made sense for me to team up with The Missing Children's Network to accelerate the training.
I've been a proud supporter and corporate partner of the Missing Children's Network for a number of years now and I invite you to please donate to the #GivingTuesday #KeepMeSafe campaign. Remember that no donation is ever too big or too small! Every donation helps them to educate children!
Throughout the month of November, we will be building momentum and enthusiasm by sharing updates from their campaign. They're also currently working with a couple of corporations who are considering becoming matchers of our campaign! We can have double the impact for every donation received!
By joining forces to give generously, we can make huge strides in building safer communities for our children. I thank you from the bottom of my heart for your consideration of this special donation request and look forward to hearing from you!
As a thanks for helping me achieve their fundraising goals, I included a %20 off coupon when you enroll with the button below.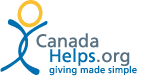 If you would rather donate directly or in addition to buying my course, you can use this link https://www.canadahelps.org/en/charities/missing-childrens-network-canada/#donate_now#montrealdonne
Pina Arcamone, Executive Director of The Missing Children's Foundation has a message to share with you