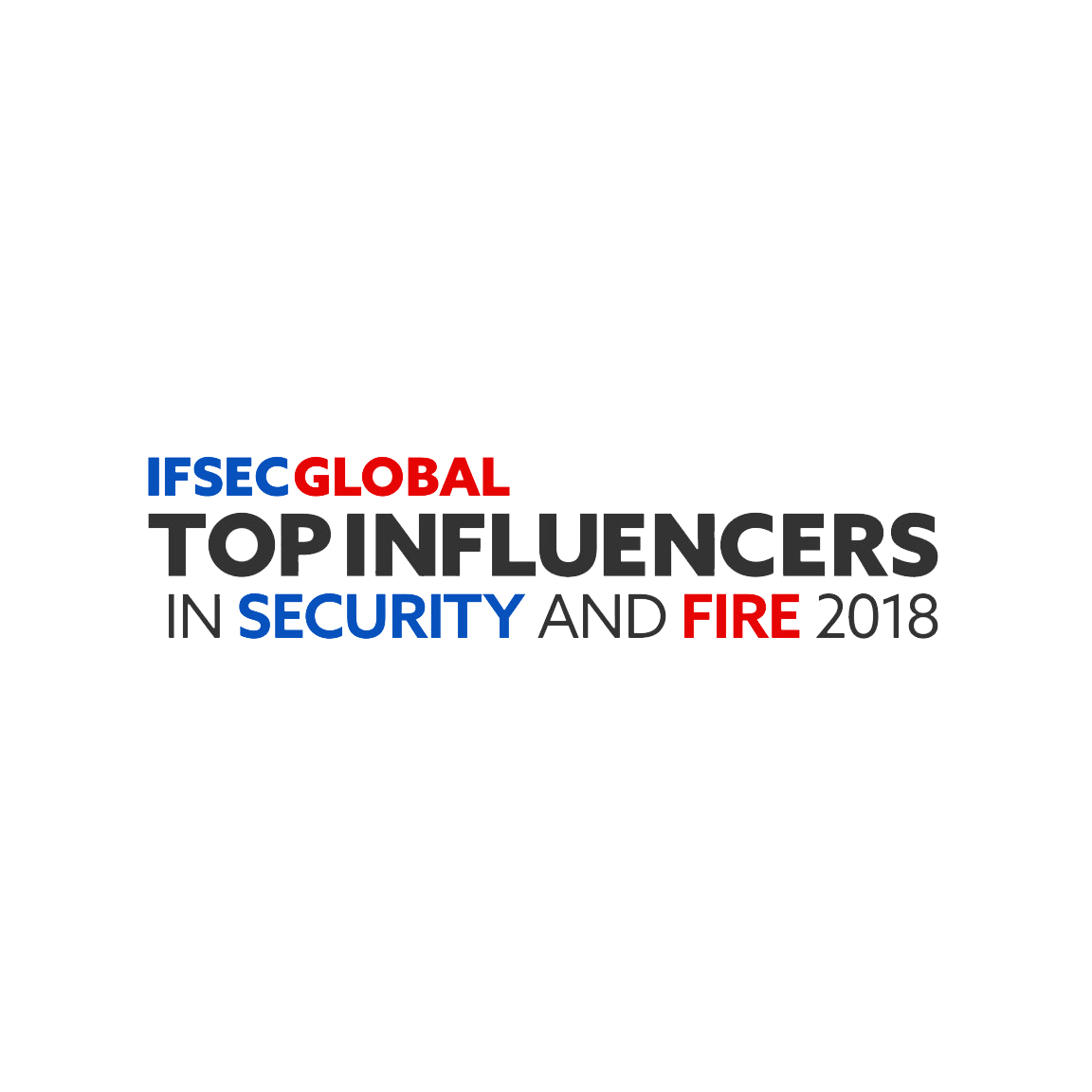 IFSEC Global influencers 2018: Cybersecurity
After consultation with a panel of highly respected judges, we're delighted to reveal the IFSEC Global influencers 2018 – cybersecurity category.
The roll call of influencers across the security and fire industries is broken down into seven categories – which you can click on below to reveal the final rankings.
We defined 'influence' in the following ways:
Someone who has played a key role in driving technological innovation
Someone who has been a driving force in changing regulation, standards/guidance or best practice
Someone whose insights/opinions are widely respected and which are influential in shaping debate around industry issues
Someone who has been instrumental in the success of the organisation or business they lead or are employed by
Someone who has helped to raise the industry's profile or been an influential voice in the national media
We'd like to thank Grant Lecky, co-founder of the Security Partners Forum, for his tireless efforts as lead judge. Lecky, who himself featured in IFSEC Global's list of top influencers in 2014 and 2017, appointed the panel of judges (which you can also view below) and coordinated the nominations and judging process. Thanks also to Bonnie Butlin, also co-founder of the Security Partners Forum and number one in last year's international thought leader rankings, for helping to coordinate the process.
"His ability to connect with his students and his talent at teaching simple concepts, as well as more advanced topics, are both truly superior."
"Terry is passionate about helping others and educating the public about a real and present danger. He is caring and down-to-earth. He's willing to chat with you to find out how he can best help you."
"Terry has an Incredible track record and dedication to Cybersecurity, he exemplifies what are the best practices and approach to securing a company's vulnerabilities."
"He is just fantastic at what he does. I had the opportunity to meet with him when I got frauded in one direction ticket scam and he was so helpful. He tried to help me in everyway possible."
"He has easily helped over a million people throughout the years; through his television appearances, his live social implications in schools, in industries and in diverse community group activities as well as on different media platforms and on the internet. Because of him, people are taking charge of keeping their own families & companies safe! He shares a lot of his knowledge for free. He's always willing to help everyone at anything and at anytime! I am 60 years old and I can assure you that this man makes me and a million other older and younger viewers feel safer with all the knowledge he shares, he empowers us all. Terry Cutler is the "Real Thing"! He is also a great humanitarian! He deserves every possible award out there!"
Read the full story at https://www.ifsecglobal.com/ifsec-global-influencers-2018-cybersecurity/

VP of Cybersecurity
at
SIRCO
I'm
Terry Cutler
, the creator of
Insider Secrets from an Ethical Hacker on Internet Safety
…That's a system that's been used to help defend corporations and individuals from cyber threats. 
I'm a government cleared cybersecurity expert (a Certified Ethical Hacker), and the Vice-President of Cyber at
SIRCO
, an investigations and protections firm in Montréal, Canada. 
I'm also a frequent contributor to
National & Global media reportage
about cyber-crime, spying, security failures, internet scams, and the real social network dangers that families and individuals face every day.