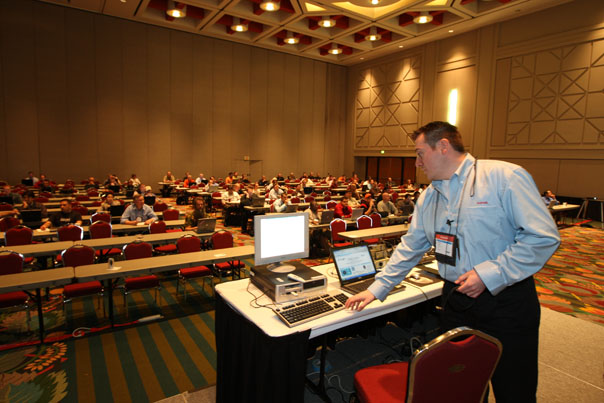 Introduction to Ethical Hacking
While security is generally perceived to be a complicated and expensive process, Terry Cutler who is a Certified Ethical Hacker will make security understandable to the average person in a completely non-technical, concise, and entertaining format. Through the use of analogies and just plain common sense.
We'll talk and demonstrate the following topics :
What an Ethical Hacker is and does
Why Penetration testing is important and valuable as an ongoing security initiative
We'll talk about some Essential Terminology
We'll talk about why it's important that developers start coding with security in mind
Details and demonstrations about the Various Phases & Types of Attacks a hacker will go through to get access
Demonstrate some of the Commercial and free open source tools you can use to conduct your own penetration tests .
We'll talk about how Sentinel can play a role in your environment
Prevent devastating Attacks on your network by understanding the enemy. If you want to stop hackers from invading your network, first you've got to invade their minds.
Come along on the journey with our Ethical Hacker, and he'll tell you a tale like no other !
Watch the 'Introduction to Ethical Hacking' video (144 mins)

VP of Cybersecurity
at
SIRCO
I'm
Terry Cutler
, the creator of
Insider Secrets from an Ethical Hacker on Internet Safety
…That's a system that's been used to help defend corporations and individuals from cyber threats. 
I'm a government cleared cybersecurity expert (a Certified Ethical Hacker), and the Vice-President of Cyber at
SIRCO
, an investigations and protections firm in Montréal, Canada. 
I'm also a frequent contributor to
National & Global media reportage
about cyber-crime, spying, security failures, internet scams, and the real social network dangers that families and individuals face every day.