You can call me a hacker…I don't mind. It's right there on my business card: Certified Ethical Hacker. Because that's what I do. If you ask me to, I'll break into your home desktop or your company's computer system or a large corporation's IT system.
Why would you want me to do that?
You'd rather that I did it before the unethical, evil hacker does it first and turns your life upside down in costly and cruel ways that you can't even imagine. It happens every minute of every day in today's digital world, a world of which you are a citizen.
Cybersecurity Expert is a more official title for my work. I am the co-founder and Chief Technology Officer of the IT security and data defense company Digital Locksmiths Inc. We protect small businesses, large agencies, families and individuals from cyber-criminals who victimize an estimated 1.5 million people a day, 600K on Facebook alone.
Sometimes we're called "white hats," like the good guys in the old Westerns. I don't mind that either. A more accurate analogy for me is the modern forensics experts in the CSI television series because I also work to identify the perpetrators of crime and, more importantly, the potential perps. Maybe the most accurate identification for me would be "white robe," for the white gi that I put on to practice Aikido. This art of self-defense is an apt reflection of what I do when I go to work for you.

There's always work to be done. It's a daily challenge to defend honest people and businesses in this incredibly fast-changing cyber-environment. The incidence of identity theft, credit card hacking, child abduction and bullying (not to mention business and political spying) is ever-increasing, and government and law enforcement agencies are not able to keep up. In addition to their best efforts, it is up to you to protect yourself, your family, your interests, which is why Terry Cutler Created Internet Safety University.
I can help.
In addition to my company's work, I give Internet Safety lessons online and in-person to conventions, organizations, businesses, community associations, and ordinary folks everywhere. I also accept many invitations to do media interviews on TV, radio, in print and online publications. Each time I make a presentation, it gives me hope that people are waking up to the reality that, along with the wonderful benefits that the Internet brings, danger is lurking at your very doorstep.
There's one other name that I go by: Magician. For years, my hobby has been performing up-close magic tricks and illusions to friends and family as a hobby. You won't believe your eyes. It's a lot of fun! And, but for the "magician's code," I could show you exactly how it works … but I can show you how invisible enemies will do things to you that aren't fun. No fun at all.
Cybersecurity, ethical hacking, internet self-defense and education: this is what I do. I'll do it for you. Please explore my web site and contact me.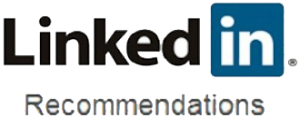 VP of Cybersecurity
at
SIRCO
I'm
Terry Cutler
, the creator of
Insider Secrets from an Ethical Hacker on Internet Safety
…That's a system that's been used to help defend corporations and individuals from cyber threats. 
I'm a government cleared cybersecurity expert (a Certified Ethical Hacker), and the Vice-President of Cyber at
SIRCO
, an investigations and protections firm in Montréal, Canada. 
I'm also a frequent contributor to
National & Global media reportage
about cyber-crime, spying, security failures, internet scams, and the real social network dangers that families and individuals face every day.