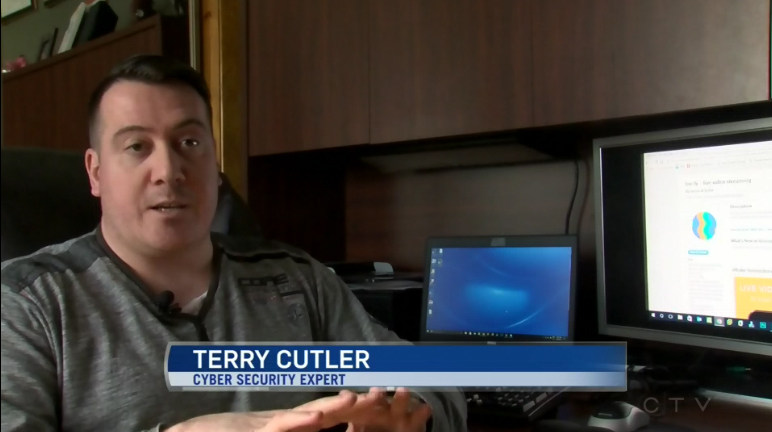 An Ile-Perrot mother is warning parents about the dangers of popular online video chat app Live.ly.
Last Friday, Samantha Theoret discovered a man committing a lewd act in the chat room her 10-year-old son Evan had joined.
The boy's parents had given him an old phone to use for games, so Theoret was surprised to hear it start buzzing after her son has gone to sleep.
"I just went over to it to just to turn off the volume, but when I looked at it, I saw that it was this weird long name and it was saying (this person) 'is inviting you to a group chat,'" she explained.
Curious to learn what was on her son's phone, Theoret opened the Live.ly app and saw it was a video chat group.
"I said to my husband, 'You know, anyone could just log on to this and do whatever they want' and like not three minutes later did somebody log on and start being inappropriate," she said. "It was a man and he had the camera pointed at his genitals and he was touching himself."
Evan had only downloaded the app the day before.
"I never video chatted before, I just made a livestream – it's kind of like a Facebook Live – like other people can't talk to you or anything," he said.
He discovered Live.ly after using another app called Musical.ly, which is used to make music videos.
"On Musical.ly, I was following whoever followed me so, yeah, that's how it happened," the boy said.
Chat rooms like these have no moderator to block participants.
Cyber security expert Terry Cutler warns parents have to become more aware of what's on their children's mobile devices.
"If they don't secure their communications, for example, they set it to public instead of maybe private chat room, then for sure any guest can come in," he said.
By default, the accounts on the apps are public; the user has to turn the settings to private.
Theoret has not contacted police about the incident, but Cutler believes she should.
"If there are any underage people in the room then it could be an act of sexual harassment toward a child," he said.
A potential hurdle, however, is that police could locate the offender through an IP address but the suspect could be in any country.
Theoret advises parents to heed: "If your child has that app on their phone, just delete it."
CTV Montreal
Published Monday, February 20, 2017 2:44PM EST
Last Updated Monday, February 20, 2017 7:15PM EST
Checkout my other social media channels at:
My Blog: http://www.TerryCutler.com
Internet Safety Course: http://www.InternetSafetyUniversity.com
Linkedin: http://www.linkedin.com/in/terrycutler
Twitter: http://www.twitter.com/terrypcutler
Wikipedia: http://en.wikipedia.org/wiki/Terry_Cutler
Facebook https://www.facebook.com/terrycutlerfan
Instagram https://www.instagram.com/terrycutler/
Google Plus https://plus.google.com/+TerryCutler1
YouTube https://www.youtube.com/terrycutler1

VP of Cybersecurity
at
SIRCO
I'm
Terry Cutler
, the creator of
Insider Secrets from an Ethical Hacker on Internet Safety
…That's a system that's been used to help defend corporations and individuals from cyber threats. 
I'm a government cleared cybersecurity expert (a Certified Ethical Hacker), and the Vice-President of Cyber at
SIRCO
, an investigations and protections firm in Montréal, Canada. 
I'm also a frequent contributor to
National & Global media reportage
about cyber-crime, spying, security failures, internet scams, and the real social network dangers that families and individuals face every day.