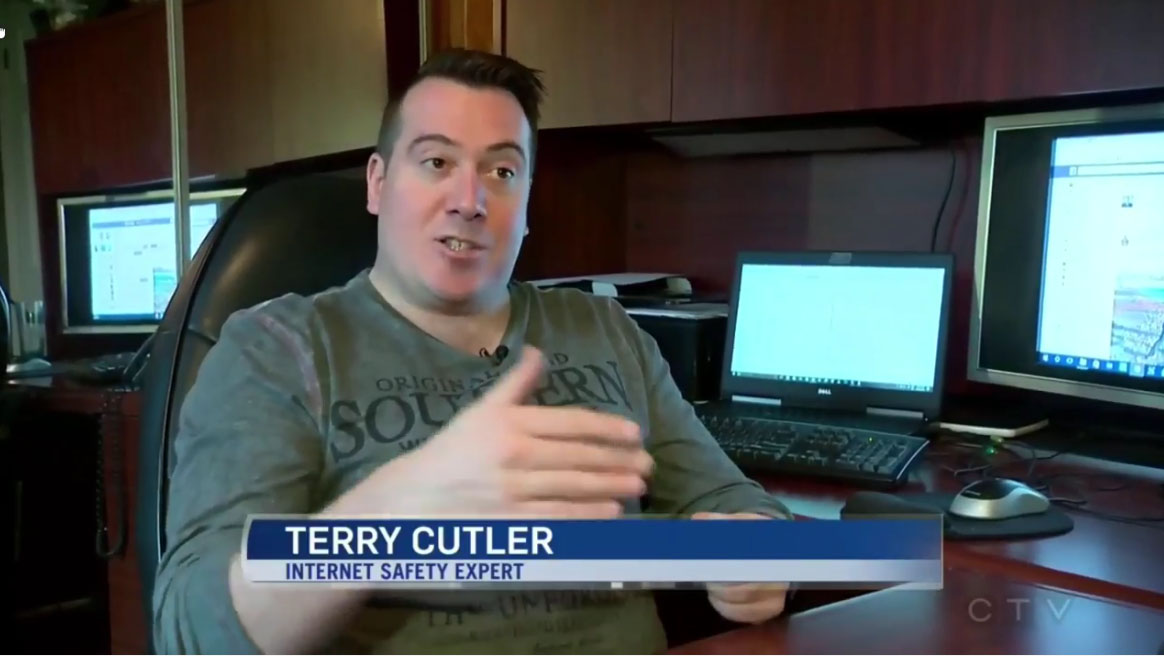 Teens in 100 of Quebec's schools will be getting a lesson in Internet privacy as a new government initiative aimed at teaching them how to protect their personal information online launches.
The classes will be given to students in grades nine to 11 at a time when teens are sharing more and more information online.
"Teens are sharing passwords so they hack into each other's account and they're sending messages to other people thinking it came from the account holder," said Internet safety expert Terry Cutler. "It can lead to cyberbullying."
Cutler also pointed to teens sexting each other as a dangerous act that can lead to charges for distribution of child pornography.
"They don't realize, whenever these kids send nude photos of themselves to their boyfriend, they don't realize that the boyfriend is going to share it with their friends, so if they break up, it can be used against them," he said.
Quebec Minister of Democratic Institutions was on hand for the campaign's launch on Sunday and she said teens need to understand the gravity of what they're putting on the Internet.
"You want them to understand, when you put something online, it's forever," she said. "Something you might find cool today, in five years' time might be less cool, if you're going for a job interview or you're going to meet a potential mother-in-law."
Cutler said that while the classes are a good start, parents must also be teaching their teens proper online habits and must keep their own information secure. He advised parents to set social media profiles on Instagram, Facebook and others to private and double check that photos and other information are viewable only to those who you trust.
"Parents need to be tech savvy about what's going on in cyberspace," he said. "A lot of the time, whenever we do exercises and I go see them and say 'Your kids have been doing this,' they are oblivious or they don't believe what's going on."
CTV Montreal
Published Sunday, November 20, 2016 7:05PM EST
Last Updated Monday, November 21, 2016 8:03AM EST

VP of Cybersecurity
at
SIRCO
I'm
Terry Cutler
, the creator of
Insider Secrets from an Ethical Hacker on Internet Safety
…That's a system that's been used to help defend corporations and individuals from cyber threats. 
I'm a government cleared cybersecurity expert (a Certified Ethical Hacker), and the Vice-President of Cyber at
SIRCO
, an investigations and protections firm in Montréal, Canada. 
I'm also a frequent contributor to
National & Global media reportage
about cyber-crime, spying, security failures, internet scams, and the real social network dangers that families and individuals face every day.