Click here to see my Linkedin profile and recommendations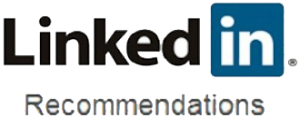 42 people have recommended Terry Cutler
Terry Cutler is a passionate individual who has been known to invest an incredible amount of effort to ensure his customers receive the best possible attention when a software crisis affects their networking infra-structure. Terry is not adverse to sacrificing his own personal time when it means the difference between success or failure of a customer's operations. Since roughly 2005 Terry has been fascinated with IT security, and has invested significant personal time to earn his credentials as an Ethical Hacker. He has since been cited in several articles for this expertise, including local newspapers. I have watched Terry grow through his career at Novell and am proud to see where this adventure has led him.
National Security Advisor
Novell Canada
In my role at the Lester B. Pearson School Board, I work to link business and educational partners to teachers and students of the Lester B. Pearson School Board. A very important and essential program brought forward at the LBPSB by our Educational Services team was "Digital Citizenship", allowing teachers and students to better understand the importance of bringing forward the ethics of digital citizenship and the importance of understanding that our digital footprint is with us for life. As a part of our program, we created a focus group which included business partners, teachers, administrators and other educational partners to better understand "what it is we wanted our students to know about ethical digital citizenship" when they entered the workforce. Terry Cutler was a member of this focus group and provided such valuable information to all of our committee members about internet security and safety. Terry has spoken since then to many groups of students and teachers about internet safety, and has given valuable information for us to write guidelines for the importance of internet safety for our youth today. Terry is a true professional who is always willing to help by sharing his tremendous expertise in this field with our teachers and students. He is extremely knowledgeable and willing to take the time to listen to the needs of the schools. Many thanks Terry!!
Partner Liaison, Lester B. Pearson School Board, Lester B. Pearson School Board
Terry is one of those gems in the IT world – someone who truly cares about his customers/students. We have known each other for many years and have many mutual interests in the security industry. I am completely confident when recommending Terry to my customers and colleagues – I know he will get the job done right!
Owner
Protocol Analysis Institute
Terry is a tremendous technical engineer, but more importantly he does an excellent job managing difficult situations with customers. He was assigned to a very large customer and was able to improve the performance of their systems and resolve many outstanding issues which completely changed their perception of our company. He is a go-getter who continually focuses on learning and self-improvement. I would highly recommend Terry for any role.
Vice President
Novell, Inc
Terry is a very motivated individual. His professional attitude and desire to achieve put him at the head of his game. Terry strives to attain professional growth, and work hard to assist others to do the same.
Primary Support Engineer
Novell Inc
I have worked with Terry Cutler and find him to be very professional and skilled. He works well in a selfdirected role as well as in a team role. Terry is very competent in Novell products and Info Security methods and technology.
Premium Support Engineer
Novell
Terry is a very knowledgeable individual with great networking and technical expertise. I have had the pleasure of collaborating with him on several information security related matters and look forward to much more in the years to come.
Co-Founder / CTO
The Hacker Academy / ExecSecure LLC
Terry has been a long time advocate and friend of Core Security. He has taken every opportunity to promote Core at industry events, at customer sites and even on TV. His deep understanding of the product enables him to clearly articulate the business value of the product, while ensuring that its technical capabilities are full addressed.
Director Marketing
Core Security
I worked with Terry for several years while at Novell. Always attentive, Terry placed his customers first and was proactive in his pursuit of meeting their needs. This included identifying any areas for knowledge transfer and training needs. Along with being a technical go to person for his customers, Terry's insight and awareness of customer needs helped make numerous training sessions possible across Canada! A fantastic PSE, his customers were able to meet their objectives with his guidance and expertise.
Training Services Executive (Provo/Toronto)
Novell Canada
We had Terry visit our school and the students were so engaged, listening and asking questions. The topic was to stay safe on the internet. I highly recommend him. The presentation was reel and the children really connected with him.
Computer Lab Attendant, Lester B. Pearson School Board
Terry is one of those unique individuals that is both technical, as well as personable. He has the ability to build an immediate rapport with customers, partners, and colleagues. Through his many years in this industry, he brings an incredible amount of expertise to the table, yet has the ability to explain technical concepts in an easy to understand way. During our work together at Novell, Terry set the standard for the entire team often going above and beyond to understand and address our Customers business and technical issues. Terry's skills in front of customers and the press are impressive!! He is truly an engaging speaker who possesses an ability to deliver a message clearly and with passion. Although the nature of the technology business can be serious, Terry shares the gift of humour with all of those that he works with. He is one of a kind and would be a valued member of any team. I highly recommend him without reservation.
Senior Account Executive
Novell Canada
Terry's passion for all aspects of IT Security is unparalleled. Through continued aggressive effort and investment, he keeps his knowledge and skills on the bleeding edge of that specialty. Some may see this level of dedication as fanaticism, and that's probably true, but the end result is that this zeal has made Terry one of Canada's foremost expert in IT Security today. Terry has become the "go to guy" for many News and Trade Organizations seeking expert commentaries on the subject of IT Security and Vulnerability. Along the way, Terry has used his very engaging people skills to amass an impressive quantity of industry contacts, associations membership, and certifications that he can draw on in order to deliver the best possible alternatives and solutions to his customers in a timely fashion. You will be hard pressed to find a more knowledgeable, dedicated, enthusiastic, and likable IT Security professional than Terry Cutler. It is with no hesitation that I recommend Terry' services.
Services Account Manager
Novell Canada
One Saturday morning around 8am I went to work on FTB and realized it had been severally hacked. One of my teammates and I posted on FB that we needed help and someone left Terry's info. I contacted Terry by email immediately. He called me within 15 minutes and we made a plan together on how to manage the hacking. Terry spent the whole day working one-on-one with Editor-in-Chief and I via phone and online. He didn't let us go until the problem was fixed. His dedication and perseverance to fixing the hack was incredible. He is absolutely one of the best in his field. We are so thankful to have worked with him.
Terry is someone very trustworthy, very professional and dynamic. It is always a pleasure to do business with him since he always finds what we're looking very quickly and brings, when needed, solutions and recommendations..He is available and reliable. He is one incomparable support person.
Director of Sales
Nexient Learning Inc
Digital Locksmiths have performed a great job in KSA Shura Council project where they have scanned the network perimeters, tested the vulnerabilities and recommended the correct remediation steps to reach a highly secure environment.Well done…
Terry's extremely knowledgeable and is a pleasure to work with. The depth of his understanding regarding complex technical issues, coupled with his ability to manage tough customer situations, would make him a valuable asset to any company in this industry.
Terry is a very talented support professional with a particular skill bent in "white hat hacking" He's well respected in the security community and really does know his stuff. His work has been published in national newspapers and he has appeared on radio explaining information security for the lay person. Terry is keenly interested in growing his skills in security particularly and brings great enthusiasm and aptitude to this important area.
Who knows what goes on in Cyberspace and how secure you and your data are? Terry Cutler does! And he imparted just a brief bit of his knowledge and lessons to the Ottawa Chapter of the International Association of  administrative Professionals in March, 2014. This was the second time that Terry was invited back to the chapter, as he is a wealth of information, and a very good presenter on such a "scary" topic! Terry easily connected with the varied age-range and computer literacy of women on the issue of hackers and how to make oneself less susceptible. We are all looking forward to having Terry back again! There appears to be so much to learn, and Terry is one who can teach us!
Vice President - Central Canada Division, IAAP - Ottawa Chapter
Terry is a very useful guy. The type of person you need around. He is always available 24 by 7.
HI! Terry was a great person and I often use his service to solve technical issues. If he doesn't have the answer, he will follow all the information to the right person to help us. it's also very patient.
Server Administrator
Bombardier
I've been working with Terry during a very very critical situation for a common customer of ours. Both my company and Terry's were involved in this situation and we had to work together to resolve the big issues. All along those hard times where pressure was constant and prevailing, Terry could demonstrate his personal qualities as well as his high level of professional skills. He always stayed positive, proactive, searching for solutions and always kept his mind calm with good mood, to provide a first class level of service. When the solution was not coming from him, he always found the correct connection within Novell to find a way to resolve our problems. Best recommendations were finally provided to customer to go further problems resolution and to have those problems never occur again.
IT Specialist
IBM Global Services
Terry was a guest speaker at the Ottawa Chapter International Association of Administrative Professionals (IAAP) presenting on "How Hacker's Pick YOU". His presentation was extremely informative and eye opening for many of us working in the administrative field. It also provided us with great information we could take home for use within our family life. We hope to hear him speak again at a possible future IAAP event!
As computer security student, I often read the blog written by Terry Cutler and find it helpful in expanding my knowledge in the IT Security field. He is truly an expert in his field and his articles are very informative, most simple to understand and the best part of it is that I can relate it to my studies.
In working with Terry I've found him to be diligent, informative, and a solid team player.
Technology Specialist in Identity, Security, and Access Mgmt
Novell Canada Ltd.
I have worked with Terry as Novell Engineer within a few of our projects with Novell. He is a very detailed oriented and dedicated service provider and I would recommend him to any of my Business Partners and colleagues.
Directrice, technologie de l'information
Borden Ladner Gervais
I have known Terry for a couple of years but never really understood what his exact skillsets actually encompassed. After attending Brainshare and watching him demonstrate his abilities I have a new understanding of his aggressive approach to keeping up with new threats and attacks that we face in our IT world. I would strongly reccomend him for any IT needs that you face on a daily basis as well as future IT rollouts you may be planning. Wade Kohn Specialized Solutions
Consultant
Specialized Solutions
Always very helpful and resourceful. Very glad to have worked with him. I can always count on him.
Terry was excellent working with senior customer executives to resolve business issues.
President, Novell Canada Ltd
Novell Canada Ltd
I have known Terry for many years and find that there are very few his equal when it comes to network security. He has great in depth knowledge of Encryption and Security Protocols and I would highly recommend him for virtually any role designing, consulting or implementing a secure networking infrastructure.
Project Manager Training & Solutions
Novell
Terry est un des plus grand expert en securité informatique au Québec. Il donne toujours une expertise de qualité et un service impeccable. Terry est une référence en matière de sécurité informatique. Merci d'être un de nos artenaire de confiance.
M. Terry Cutler et M Wadih Tannous sont des entrepreneurs dans l'âme. Quel privilège que de travailler avec des entrepreneurs aussi brillants ! Pour eux, ils n'existent pas de problèmes juste des solutions. Leur esprit créatif et leur sens des affaires est unique. Je reconnais avoir énormément appris et j'en suis très reconnaissant.
D. Éc, Commissaire au développement économique, Développement économique LaSalle
Terry provided much needed knowledge, helping secure one of our dedicated servers and preventing us from a wide range of hacking attempts.
Terry Cutler is one of the most valuable people I have ever worked with. Experienced Ethical Hacker that's Terry Cutler! That's him – open minded, multi-skilled, dedicated and precise strategist. Experienced and honest co-worker, a person you can trust when you want to be sure that important tasks will be completed in a systematic and precise way. I enjoyed working with him on the various projects we took on.
Senior Technical Lead who reported to Terry
Digital Locksmiths, Inc.
Terry has been amazingly accommodating, accessible and willing to assist in aiding and abetting the success of my students both academically and professionally. I consider his guidance to be most invaluable!
Assistant Professor, Multiple universities nationwide
Terry is my new go-to-person. I just recently called upon Terry after hearing so many great things about him
and his work. We just moved our companies head office and were stuck in a "911 situation". Without any
prior notice, Terry came to the rescue. He was easy to talk to, efficient and knowledgeable. In this day in age,
you would expect to find many companies/people like him but the truth is, there isn't. He is one of a kind and
simply the best. Eva Sardo Manager MIH International Inc.
Manager
MIH International Inc
Terry is a true professional in the field of Ethical Hacking. He and his team have always operated with integrity and resolve. He is an invaluable tool in our arsenal
Terry is very knowledgeable about Internet safety. Students were engaged and enjoyed his presentation
Teacher at Lester B. Pearson School Board
I will forever be grateful for having Terry allow me to join him and his team at Digital Locksmiths. I have learned so much over these last eight months, and I can't wait to keep growing. I have no doubt that Digital Locksmiths will continue to grow with Terry leading the way.
Online Media & Community Intern, Digital Locksmiths, Inc who reported to Terry
Terry was instrumental in solving the hacking of my hotmail address by some African punks. The technology he uses is extremely accurate and he is super reliable. I owe him a bottle of champagne… Early in 2014.
Had been having repeated problems with our web servers getting hacked. Terry gave us a hand and pointed us in the right direction,giving us invaluable help in getting this issue resolved. Been going great ever since. Many thanks to Terry and his team ! Cheers!
When it comes to digital security, Terry Cutler is the most knowledgeable person I have ever met. Always helpful and insightful, Terry saved us a tremendous amount of time and money with our server security issues. If you suspect that you have been hacked, or better still, if you want to prevent being hacked, I highly recommend that you contact Terry.
Terry was a very engaging and informative speaker. It was clear early on that he is an expert in his field, yet he is able to present in a non-threatening way to those less familiar with his content. I truly enjoyed every minute of his presentation and look forward to following along with his resources and valuable information in the future, and hopefully see him speak again soon!